All-on-4 Dentures with Implants
All-on-4 Dentures with Implants provide patients with an added channel towards permanent replacement teeth that give you the look and feel of your natural, real teeth. The purpose of this procedure is for patients that are in need of dentures due to periodontal disease, extensive decay, as well as other potential issues that they could be facing which result in tooth loss.
All-on-4 Dentures with Implants are a fixed prosthesis supposed by four implants - some instances that require six implants - in order to provide a more stable bite and smile.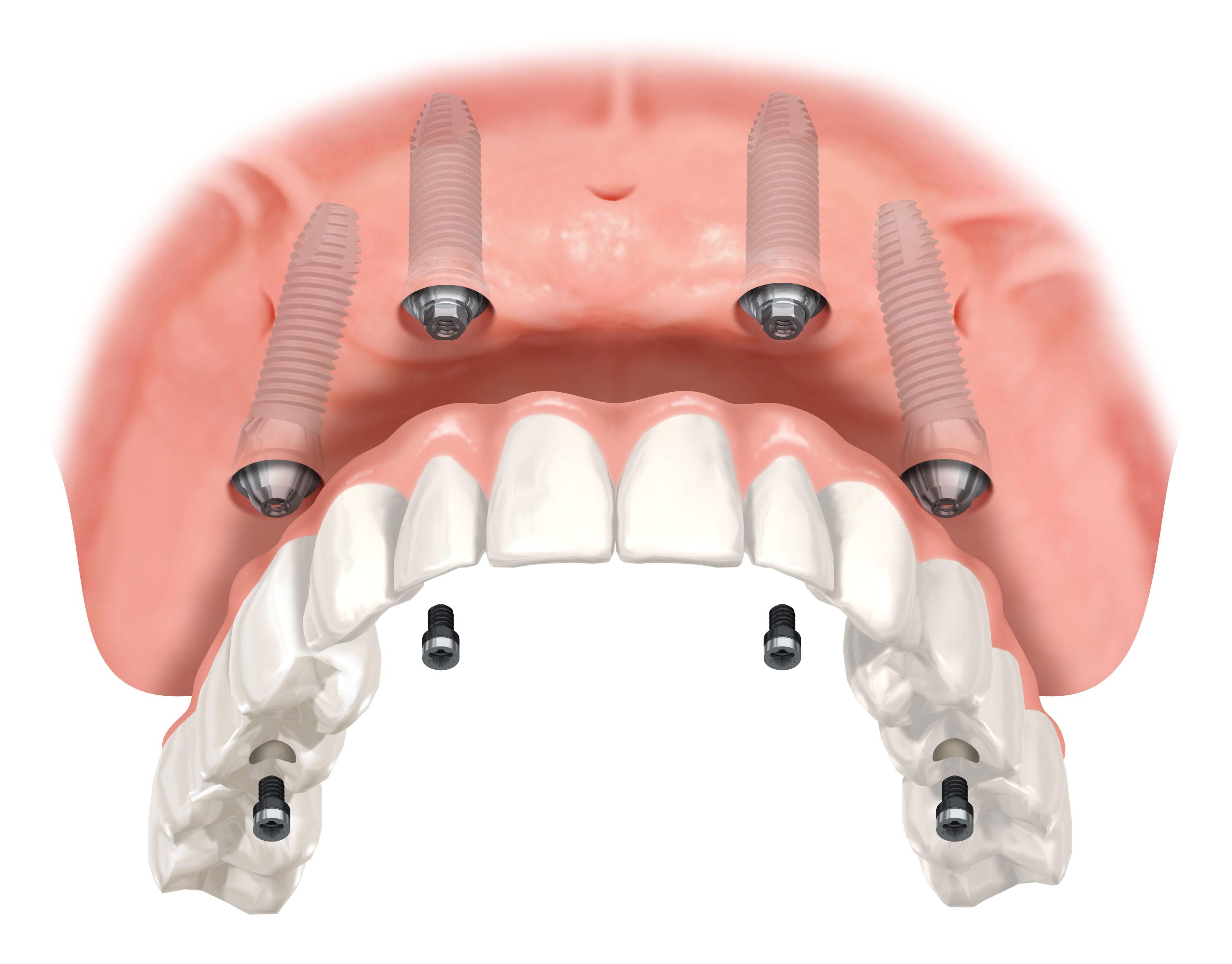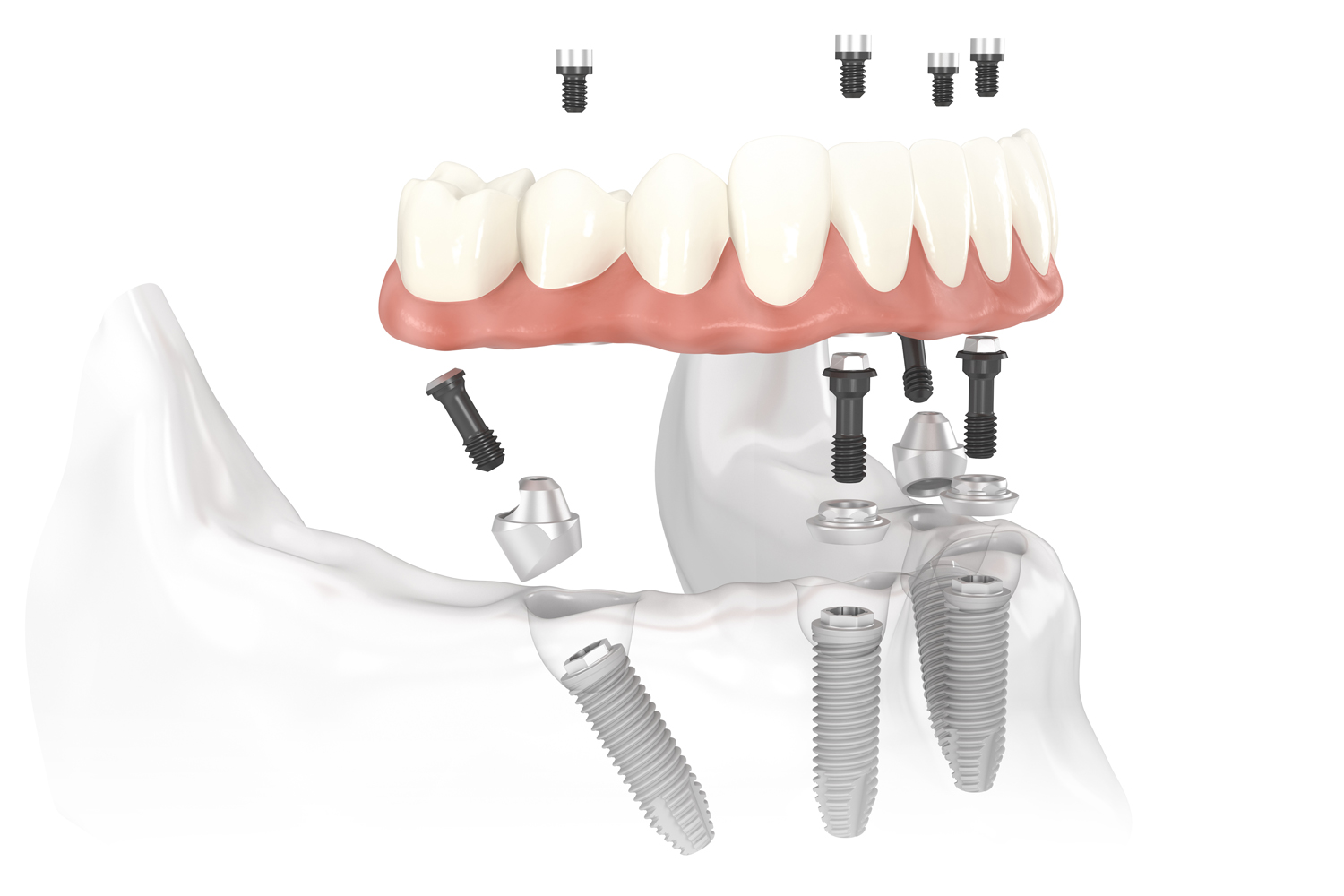 Benefits
This advanced procedure no longer requires extensive or invasive surgeries like sinus lifts, bone augmentation, and bone grafts. Since the implants in the back of the mouth are longer and angled, they avoid the sinus cavity on the upper jaw and the nerve canal on the lower jaw.
To learn more about this advanced service or to schedule a consultation, simply give Allen Heights Dental a call at (469) 854-8585 and we'll be happy to help!